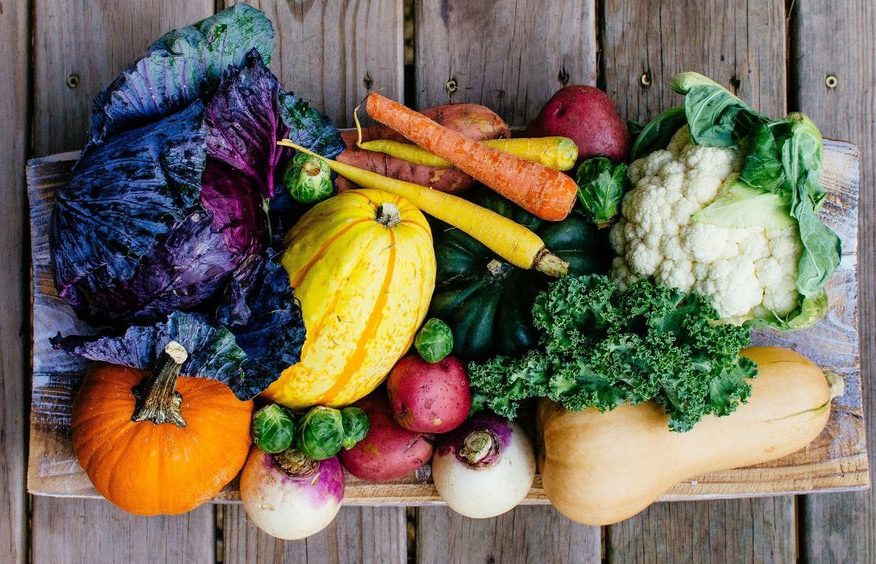 Autumn is one of those seasons where part of us feels like we still want to enjoy that last bit of sunshine, the other part of us is preparing for winter, staying in more, and cranking up the fire. 2020 has gifted us a bit of an earlier opportunity with COVID-19 to spend some extra time at home, and to get into some projects we've long wanted to do in the garden! 
CREATING A NEW VEGGIE GARDEN
Autumn is a great time to create a brand new veggie garden.  There are a few things to think about before you start.  It's best to take a few minutes to plan out where to create your garden (if you have different areas you can utilise), and what you will plant where.  Here are some things to think about. 
POSITION
The position you choose is critical, especially throughout the winter, where you need to have a sunny position but away from any areas that may radiate heat such as concrete walls & metal fences. It should be away from large trees and shrubs unless in pots or a prepared raised veggie bed.
SPACE
Be aware of the space you have and if limited, plant good value plants that you will use regularly. We can help you with your area measurements and what type of soil to use.
PREPARATION
The preparation is key to growing a successful veggie patch, and the soil you use is also important. Over the years we have perfected an Organic Loam that is just what you need to get started!
SANDY & ORGANIC LOAM
You don't need to add anything else to it, it's ready to plant away! If your area is large, you may want to use some of our Sandy Loam to fill the area and then place the Organic Loam on top with enough depth to plant into.
HAY BALES
A quick way to get an instant veggie plot is to use hay bales & pea straw and fill the inner with our soils. Or if you have an area in your garden you can just dig over the existing soil and then add the Organic Loam to a thickness of about 150mm.
WATERING
Make sure you have a hose handy to undertake the watering or better still an automated system, as regular watering is key to healthy and vibrant produce.
WHAT TO PLANT
Our best picks for you to plant now are herbs such as Parsley and Coriander, Silver beet, Rainbow Chard (great in salads) combo lettuces, rocket, kale, spring onions, broccoli, bok choy and dwarf peas.
MAINTAINING YOUR GARDEN
Once veggies are planted via the directions on the packets or containers, be sure to water and weed regularly, and keep an eye out for Insects. It is also a good idea to use an organic pest control to assist to keeping your plants free of any pests.
USING AUTUMN AS A GARDEN CHANGEOVER SEASON
Autumn is also the season to have a big changeover in the veggie patch. You can harvest the last of those summer crops, dig in a good load of mature compost and plant your winter crops. Eichler stock Peats (another proud SA business) garden products such as Compost & Mulches.
FIREWOOD O'CLOCK
Autumn is also the time to check your Firewood stocks and get some delivered (or pick some up).  The nights start to get cooler, and you just want to sit back in a nice warm home!
More info is available from our friendly staff by calling (08) 8569 1108 or call into our yard and we will assist you (with extra measures in place for social distancing) ask to see our very own veggie garden!